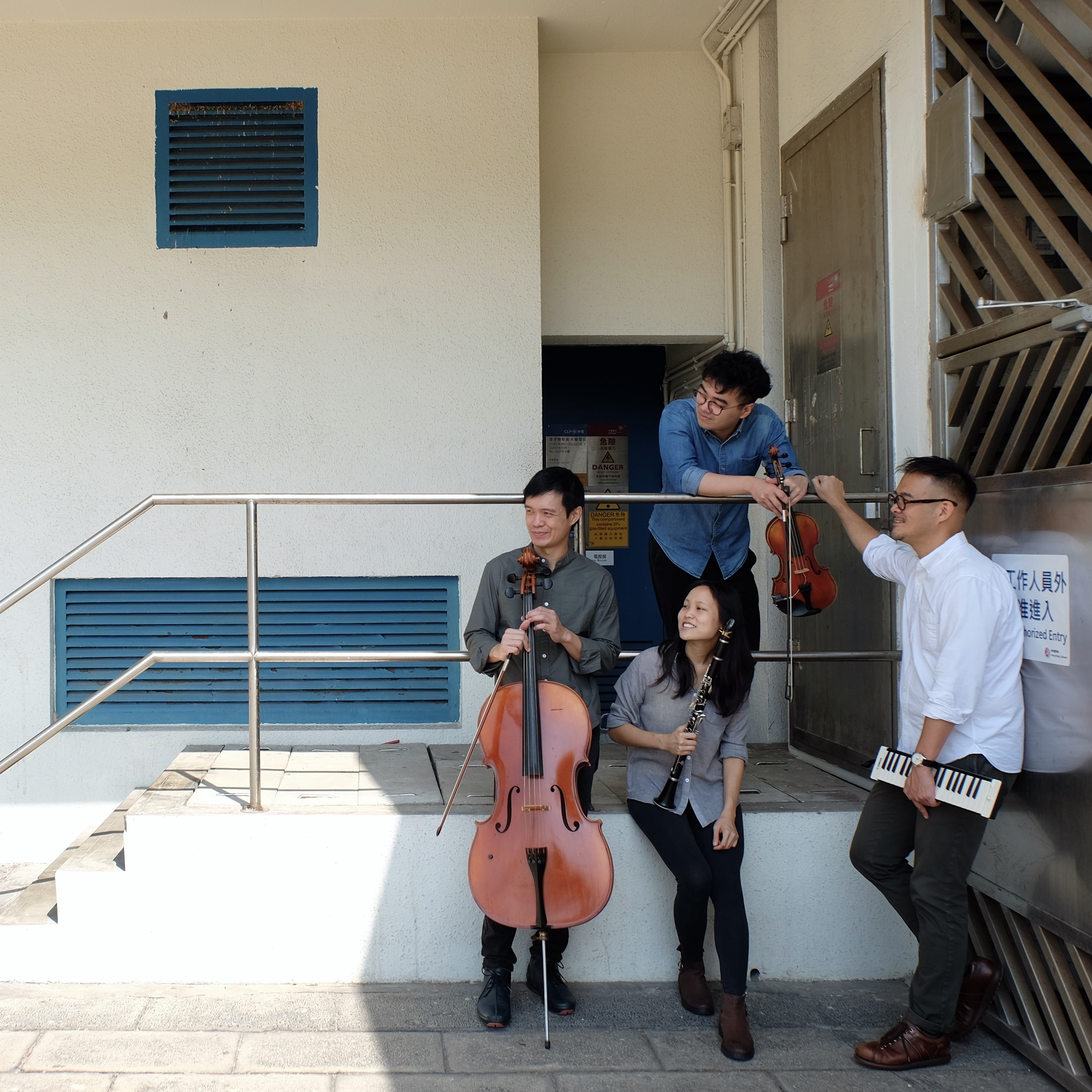 Mui Wo
Sea Island & Ferry

Sea Island & Ferry was formed in 2016, branding itself as a "neo-chamber" ensemble. The group has released two original albums to date, titled "Crossings" (2018) and "Telescope" (2020). Performing extensively not only in Hong Kong, the group has also played in Macau, Taiwan and Okinawa, Japan over the last five years.
-
Music:
Musical Reflexions with Sea Island & Ferry
Peng Chau
Tony Fung

Tony Fung is a Member of Peng Chau Reclamation Concern Group. Getting involved and speaking up on the reclamation issue, he keeps learning new knowledge of environmental preservation, urban planning, and gets more anchored into his own community.
-
Dialogue:
Let's Sail Together!
Peng Chau
Wilmer Ongsitco Chan & Nelson Hiu
Wilmer Ongsitco Chan
Immersed in a vast world of sound, prefer to stay muted.
Nelson Hiu
Born and raised in Hawaii, Nelson studied ethnomusicology at the University of Hawaii. He has worked as a dance accompanist and participated in a wide variety of sound making situations from free improvisation to noise punk reggae jazz post folk and structured academic chance happenings.
-
Music:
but.t unplugged
Mui Wo
Winnie the Farm
A leisure farm located in Mui Wo, promotes the local agriculture by organising farming experience courses for visitors. Visitors can also purchase organic produce.
-
Open house:
Winnie the Farm... to Bar!