Mui W
Yeung Oi Mei
Fascinated by the holistic use of the body and keeping one breath stable in order to produce resonated drum beats during Taiko performance, Yeung Oi Mei started to learn Taiko from Virginia Chu since 2018. Yeung is working for a Hong Kong feminist group to promote gender equality and advocate for policy changes.
-
Performence:
The Kingdom of the Future #3 - Passengers
Mui Wo
Virginia Chu, Li Wai-mei, Camilla Tong, Karman Wong, Joe Yeung, Lam Siu Ling Frances, V, KG

A collective of taiko enthusiasts, musicians, theatre practitioners believing in social justice, equality and diversity.
-
Music:
Heartbeat of the Earth - Taiko drumming and improvised performance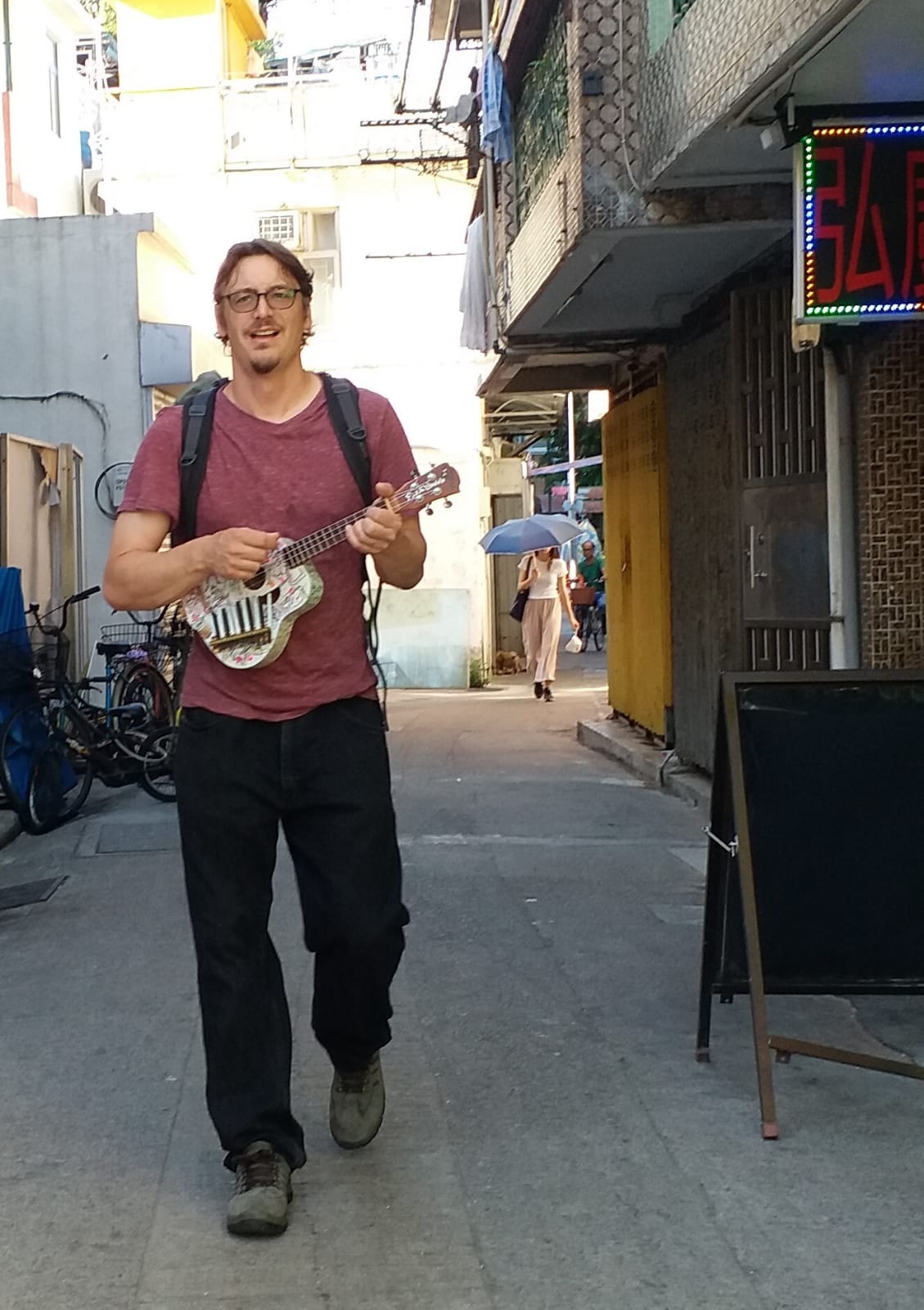 Cheung Chau
Evan Binkley
Evan Binkley (From Ohio, short term New Yorker, long term expat in Cheung Chau, Hong Kong) is a multi media story teller who shirks the clean, perfectionistic and tech based current trends and relishes hands on chaotic fraternizing with repurposed materials and implausibly functioning designs. He strives for the looseness of the margin doodle, while embellishing every free space with unexpected accoutrements. These days he primarily makes instruments marginally defined as ukuleles, turns hand drawings into animation, and tells empathetic and often humorous tales of the characters he meets in his daily life using poetry, paint, and song.
-
Music:
The Poet's Pavilion at Twilight
Peng Chau
Ha Wah Keung

One of the few
Zi-Zaat
(Chinese handicraft with paper and bamboo) master in Hong Kong, Mr. Ha has made over fifty Hoklo style "Ghost Kings" using paper and bamboo since 1985.
His works were also exhibited at the Hong Kong Week of Huashan Creative Park, in 2014.
-
Installation:
Connecting Table