Peng Chau
Daisann McLane
Daisann McLane is the founder of Little Adventures in Hong Kong, a boutique walking and food tour company. She's a journalist and 15 year resident of Hong Kong who moved to Peng Chau two and a half years ago.
-
Tour:
Island Life: Discovering the History and Everyday Beauty of Peng Chau
Cheung Chau
dimDIM Cheung Chau
Founded in 2010, dimDIM Cheung Chau collect stories and photos locally to record the changes on the island. They publish zines, organise exhibitions, walks and pop-up events to encourage the community to learn, to respect and to pass on Cheung Chau culture.
www.dimdimcheungchau.hk
-
Exhibition:
Little Islander: My Home is_______
Swap:
Community Sharing Weekend
Cheung Chau
Expressive Arts Life
Sarah lives in Cheung Chau with her dog and enjoys the slow island life. She is an Expressive Arts Therapist and a physiotherapist. Sarah loves to promote the importance of body awareness and human connections to the health of the body and mind. Now she actively integrates expressive arts into holistic therapy, community culture, and daily life.
-
Workshop:
Contact Beyond Contact–Islands version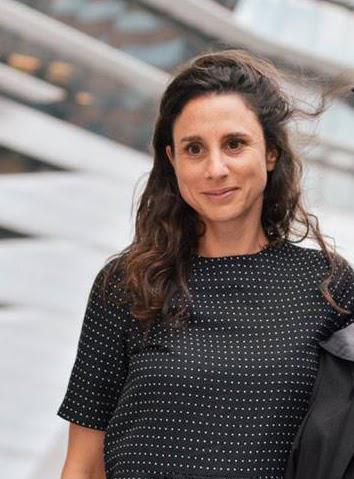 Peng Chau
Géraldine Borio
Géraldine Borio is a Swiss registered architect and assistant professor at The University of Hong Kong, Department of Architecture. She is the founder of Borio Lab, an independent research laboratory and architectural-based practice. Reflection on liminal space in architecture and the city is at the core of her projects.
-
Dialogue:
Species of Spaces
Installation:
Connecting Table