Registrations will open on 13 Nov 2020 (Fri) 09:00. Priority will be given to residents of Cheung Chau, Chi Ma Wan, Mui Wo and Peng Chau.
Workshop
Be a Beach Detective

Lai Garling
Each trash is the thread of a story. Do you ever wonder what happened to these remains of objects before they were abandoned on the beach? We are now looking for beach detectives to collect evidences on the "crime scene". Using light-sensitive solution and sunlight to create "X-ray-like" blueprints out of these found evidences, we will embark you on a mission to reveal the truth behind the mess scattered on the beach. Curious and imaginative talents, we need you!
—
Cheung Chau
(Nam Tam Wan)
2020.12.04 (Fri) 12:00-15:30
Mui Wo
(Silvermine Beach Resort)
2020.12.05 (Sat) 10:30-14:00
Peng Chau
(Sunsat Store)
2020.12.06 (Sun) 10:30-14:00
Cantonese & English

Remarks:
Bring water, sun-protection items (hat, sunscreen), and cloth gloves.
Kids aged under 5 must be supervised by an adult.
Donations welcome!
Register
Facebook
Music
but.t unplugged

Wilmer Ongsitco Chan & Nelson Hiu
but.t does structured improvisation based on various traditional ethnic folk traditions and found graphic notation. Their improvisation also mimics electronic elements (music) and structure without using electronics. Set in Peng Chau's Pak Wan beach, the performance will start a dialogue with the place and echo its singular character.
—
Peng Chau
(Snoopy Stone Beach)
2020.12.05 (Sat) 17:00
Installation
Connecting Table

Géraldine Borio
Inspired by the iconic autonomous chair system of Peng Chau, where people best utilise the public space for their varied activities, 'Connecting Table' is a modular table system made out of bamboo with the craftsmanship of
zit zaat
(paper craft). The work will allow people to explore more possibilities to use their public spaces. It is derived from two disparate customs on Peng Chau: the traditional
zit zaat
and the existing self-evolving commonality of chairs.
Meanwhile, the versatility of 'Connecting Table' will be explored throughout the Festival, as it will provide a platform for other activities such as workshops, dialogues or swap events!
—
Peng Chau
(Plazza outside pier)
2020.12.04-12.06 (Fri-Sun)
Cantonese & English
Donations welcome!
Open house
Flat Gallery

Yip Kai-Chun
See and feel a tiny little slice of Chun's life and sense of place as an islander among some other identities. Featuring his most recent and earliEST works –from primary school!
—
Peng Chau
(1/F, 7B Wing Hing Street)
2020.12.04-12.06 (Fri-Sun) 12:30-17:30
Remarks:
Artworks to sell!
Game
Goods as Always
Carmen Kwok, Lillian Chung, Sunny Cheng, Monica Chong, Ellena Wong & Haylie Shum
The history of inter-island trade between Cheung Chau, Mui Wo, Chi Ma Wan and Peng Chau has been long-lasting. As time passes, the inter-island ferry not only carries daily necessities, but also the unique everyday life and culture of these islanders. Curious about life on the islands? Let's hop around the islands and complete the missions by tracing islanders' footprints. Along the way, you will discover their community stories as well!
—
Cheung Chau, Mui Wo & Peng Chau

2020.12.05-12.06 (Sat-Sun) 10:00-18:00
Cantonese & English
Music
Hakgwai Music Sharing
Hakgwai
Hakgwai will perform with ancient and contemporary, mysterious and stunning instruments from all over the world. Giving resonance to the elements of earth, water, fire and wind to create unique sound textures to weave into the surrounding natural movements.
—
Surprise location*
2020.12.04 (Fri) 15:40-17:30
Donations welcome!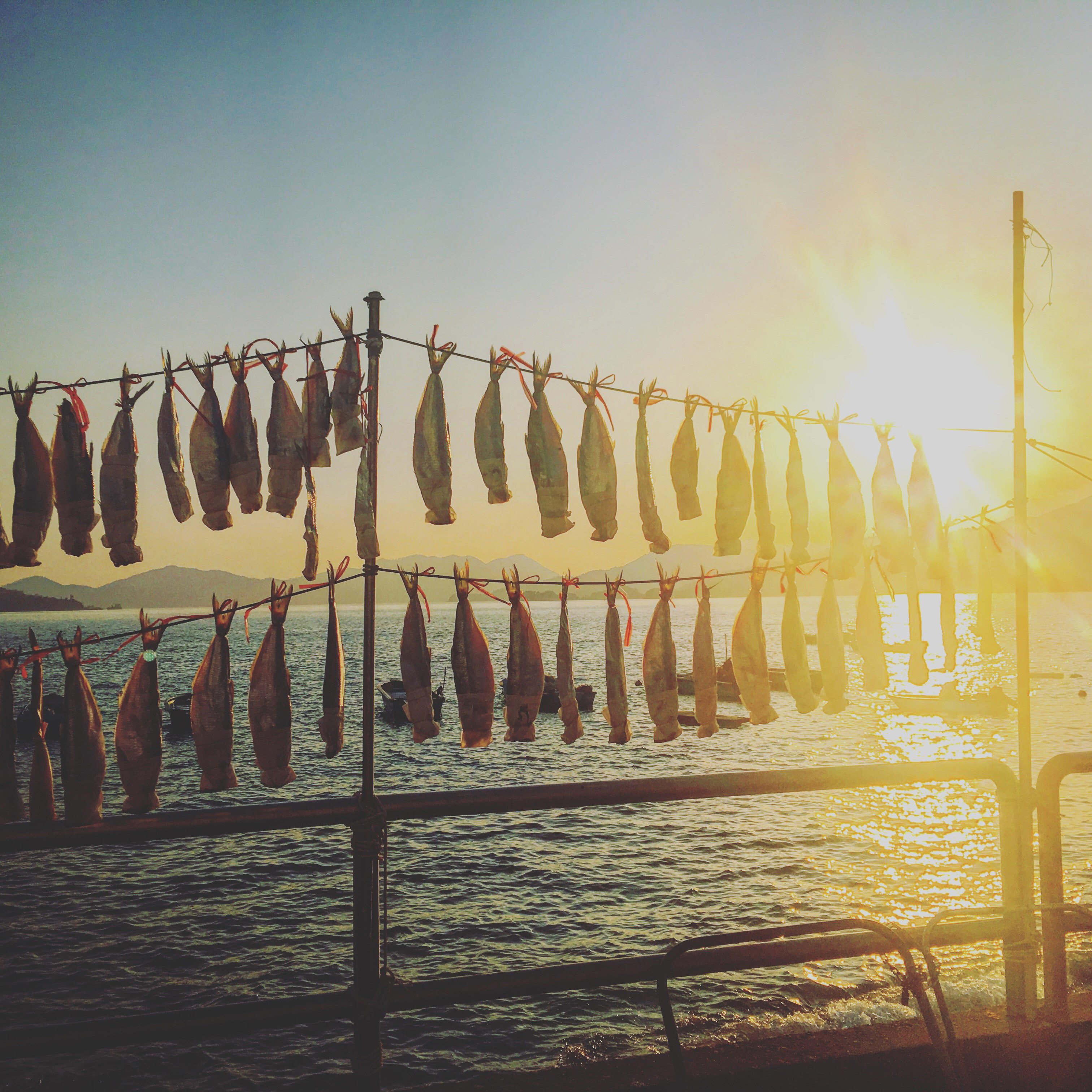 Tour
Island Life: Discovering the History & Everyday Beauty of Peng Chau
Daisann McLane
Peng Chau island is less than one square kilometer in size, but it contains endless layers of Hong Kong history and life. In fact, Peng Chau was a bustling island before Hong Kong was founded! We'll visit its temples, farms, the community of its original "seui seung yan" fisherfolk, and explore the art installations and small business projects started by the more recent thirty-something creatives and bohemians who have recently settled in this gentle, welcoming and diverse community. We'll also see a bit of the island's rugged natural beauty and grab a local snack or two.
—
Peng Chau
(Ferry Pier)
2020.12.04-12.05 (Fri-Sat) 10:00-12:30
English

Donations welcome!
Register
Facebook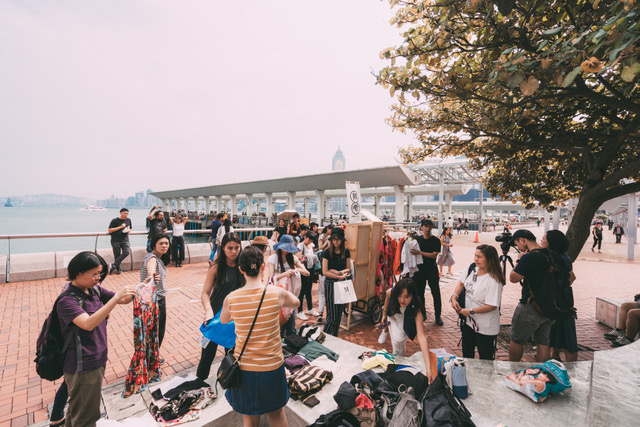 Swap
JupYeah @ Inter-island

JupYeah
To foster an insular life harmonious with the environment, community and sustainability are the keys. JupYeah celebrates the sustainable lifestyle with sharing and reducing waste in one action, swapping.
JupYeah's flag-ship pop-up swap welcomes participants to share unwanted but useful goods, and take from the pool anything they want.
—
Peng Chau
(Plazza outside pier)
2020.12.05-12.06 (Sat-Sun) 12:00- 18:00
Cantonese
Facebook