Registrations will open on 8 Mar 2021 (Mon) 09:00. Priority will be given to residents of Cheung Chau, Chi Ma Wan, Mui Wo and Peng Chau.
Music
but.t unplugged

Wilmer Ongsitco Chan & Nelson Hiu
but.t does structured improvisation based on various traditional ethnic folk traditions and found graphic notation. Their improvisation also mimics electronic elements (music) and structure without using electronics.
—
Peng Chau
(38c Wing Hing Street)
2021.03.27 (Sat) 15:00
Installation
Connecting Table

Géraldine Borio
Inspired by the iconic autonomous chair system of Peng Chau, where people best utilise the public space for their varied activities, 'Connecting Table' is a modular table system made out of bamboo with the craftsmanship of
zit zaat
(paper craft). The work will allow people to explore more possibilities to use their public spaces. It is derived from two disparate customs on Peng Chau: the traditional
zit zaat
and the existing self-evolving commonality of chairs.
Meanwhile, the versatility of 'Connecting Table' will be explored throughout the Festival, as it will provide a platform for other activities such as workshops or swap events!
—
Peng Chau
(Plaza outside pier)
2021.03.26-03.28 (Fri-Sun) 10:00-17:00
Cantonese & English
Donations welcome!
Open house
Flat Gallery

Yip Kai-Chun
See and feel a tiny little slice of Chun's life and sense of place as an islander among some other identities. Featuring his most recent and earliEST works –from primary school!
—
Peng Chau
(1/F, 7B Wing Hing Street)
2021.03.27-03.28 (Sat-Sun) 13:00-17:00
Remarks:
Artworks to sell!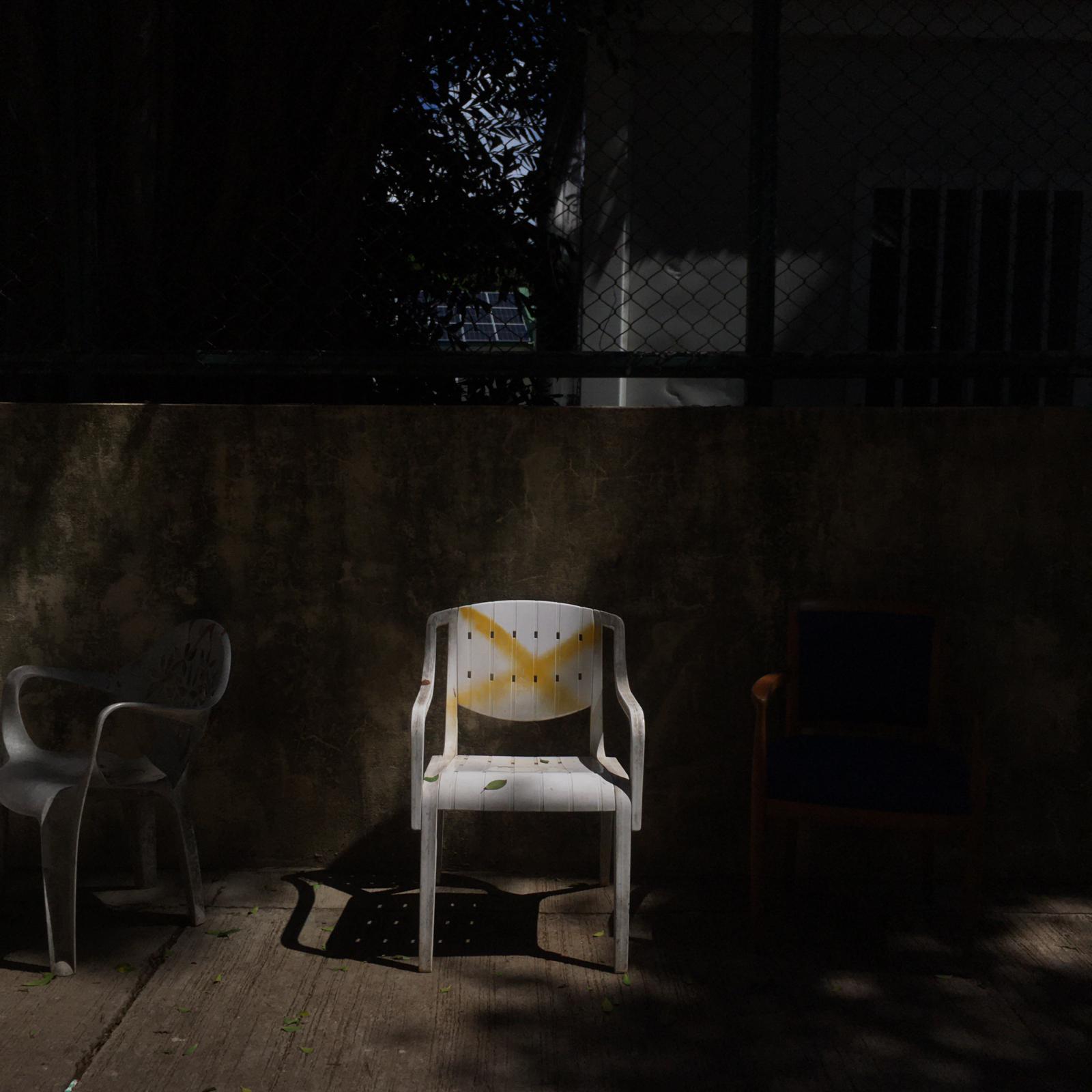 Dialogue
Dialogue: Species of spaces

ISLANDERS島民
Spaces of encounters or spaces of appropriation; how can we define public spaces? Joshua Lam (HKPSI) and Géraldine Borio will discuss their respective interpretations and how it influences their choice of intervention with urbanist Sampson Wong. Exchanging with the audience, they will draw on the similarities and differences between Cheung Chau and Peng Chau, highlighting the power of people in the making of spaces.
Using the public space and a specially-curated installation as location, the dialogue will be an experiment in itself showing the flexibility of islands' public spaces in hosting a variety of functions.
With:
- Joshua Lam, urban planner, Hong Kong Public Space Initiative ("Encounter Cheung Chau"),
- Géraldine Borio, architect, Borio Lab ("Connecting Table" & "Zi Zaat Architecture"),
- Sampson Wong, urbanist.
—
Peng Chau
Cancelled
Cantonese & English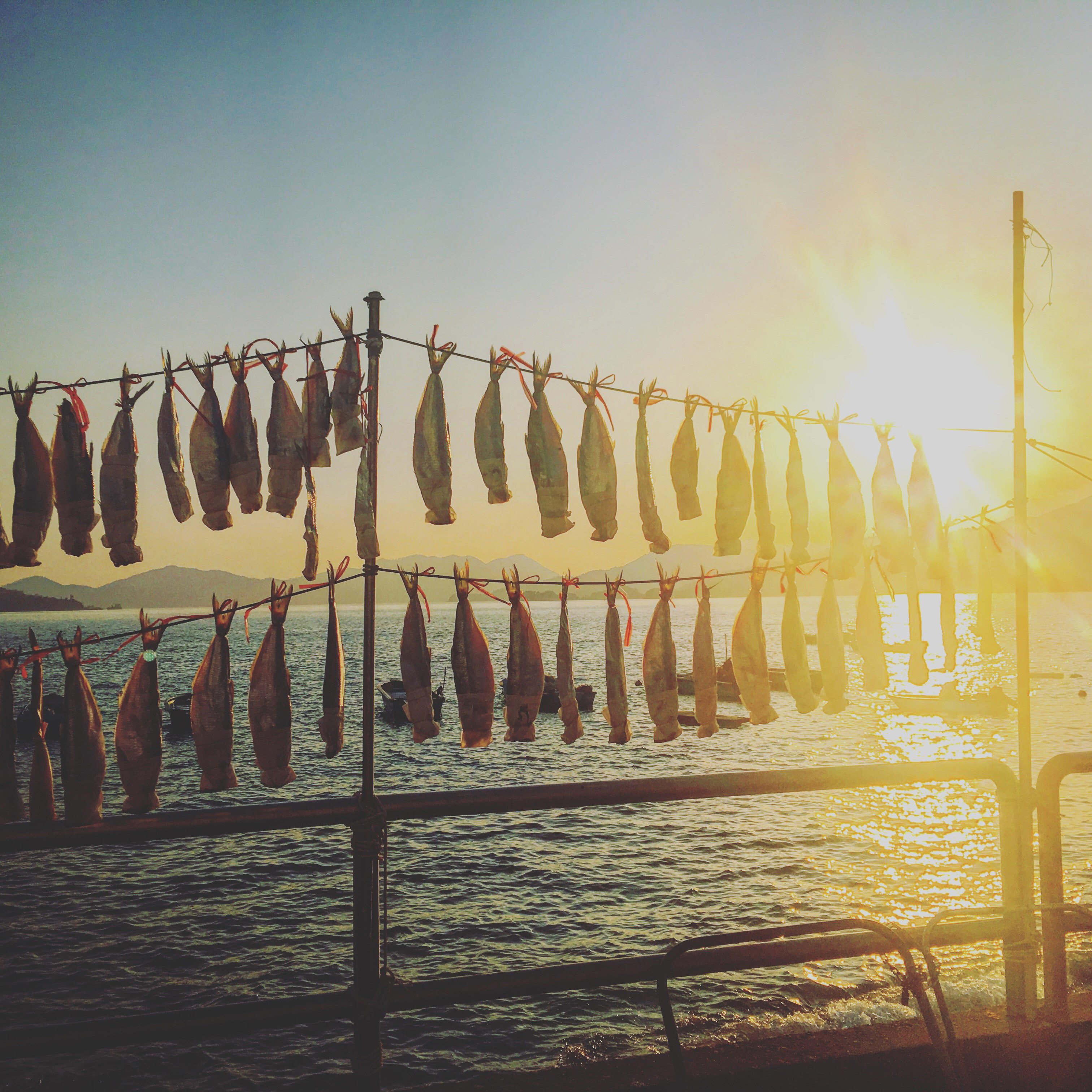 Tour
Island Life: Discovering the History & Everyday Beauty of Peng Chau
Daisann McLane
Peng Chau island is less than one square kilometer in size, but it contains endless layers of Hong Kong history and life. In fact, Peng Chau was a bustling island before Hong Kong was founded! We'll visit its temples, farms, the community of its original "seui seung yan" fisherfolk, and explore the art installations and small business projects started by the more recent thirty-something creatives and bohemians who have recently settled in this gentle, welcoming and diverse community. We'll also see a bit of the island's rugged natural beauty and grab a local snack or two.
—
Peng Chau
(Ferry Pier)
2021.03.26-03.27 (Fri-Sat) 10:00-12:30
English

Donations welcome!
Register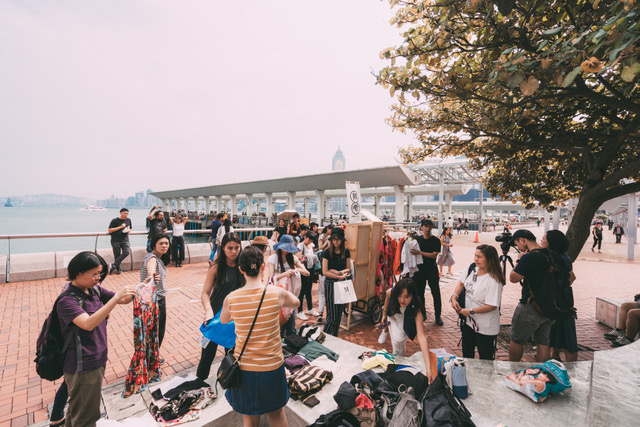 Swap
JupYeah @ Inter-island

JupYeah
To foster an insular life harmonious with the environment, community and sustainability are the keys. JupYeah celebrates the sustainable lifestyle with sharing and reducing waste in one action, swapping.
JupYeah's flag-ship pop-up swap welcomes participants to share unwanted but useful goods, and take from the pool anything they want.
—
Peng Chau
(Plazza outside pier)
2021.03.27-03.28 (Sat-Sun) 12:30- 18:30
Cantonese
Open house
Natural Farm

Issei Shinagawa
Be Mr. Shinagawa's guest, enjoy a cup of organic mulberry leaf tea or butterfly pea tea, walk around the Japanese's farm and get a sense of his very Peng Chau lifestyle.
—
Peng Chau
Cancelled
Cantonese & Japanese

Event
渡 (portal)
Cheung Chau Wave
When we board the ferry to Cheung Chau we travel both physically and in our minds. This new online project curated by Cheung Chau Wave 浪長洲 aspires to augment and compliment the experience of the passengers, residents and visitors alike, by making a simple offering of artwork specially crafted for the journey.
What if, putting social media and tv aside for just a minute, we are reminded to look out the window and notice the world floating past whilst, for example, listening to a poem by a local artist? How can we bring art into our everyday, switching us into the present, and maybe even go sailing in our imagination?
With works of Au Tze Long 區子朗 [HK], Basil Hui [HK], Chantoneasy / Lism / Eco Cheung Chau [HK], Dan Carew [HK], EBMx [PH], Evan Binkley [HK], Finnalicious [PL], Gary Ng [HK], IZEN [HK], Knudsen / Jensen [NO / HK], Mokshajuana [HK], Nick Florent [HK], Patrick Ford [VN], Preston Hartwick [HK], Romain Jacquet-Lagrèze [HK], Sarah Greene [HK], Stefan Irvine [HK], Tomislav Marcijuš [HR], Wong Wei Him [HK], Xie Rong [UK/CN], Yasuhiro Ogawa [JPN].
—
Surprise location
(
https://www.cheungchauwave.com
)
2021.03.26-03.28 (Fri-Sun)
Cantonese & English